March 1st, 2015
I have been finding that some of my images are not as good as they once looked to me. Why? Because as I learn more about photography and what makes an image pop, I find that some of mine do not enthuse me anymore. I will continue to improve my photography with more tutorials, a lot of reading, and my favorite "YouTube" videos.

I am taking some classes this spring related to photography that I believe will help to perfect my images. What many people don't realize, so far, none of my images I have posted here have been edited except the ones with frames and one other. Can you guess which one it is? Let me know if you find it.

Anyone here with interesting tips and tricks I could use is free to send them to me. Even links to great websites. I have done a lot of research on the topic of photography so I have over 200 links. I rename each one for the reason I visit that site or page. Easier than just saving the page with the original title.

Have a blessed day,

Vickie
January 30th, 2015
I was pretty upset when I surfing Pinterest and I found one of my images from this site on there. Someone stole my image, renamed the title, and posted as their own. I have a BIG problem with image thieves. Unfortunately I had to add a watermark to the view of my images on here. I was hoping I would not have to do so.

People, beware of people who like to claim images you have taken as their own. I have had several people banned from different sites for the same reason. It is very disturbing.

For those of you who don't know, Download Mozilla Firefox Browser. Once you do this search their add ons for "Who Stole My Pictures". Once this is installed you can right click on your images and search the web for them. Other people don't deserve the credit for something they didn't create.

Peace.
December 21st, 2014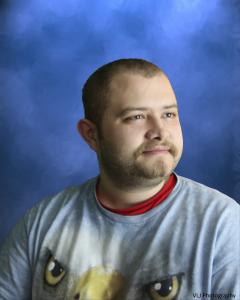 I am a big fan of people who can create awesome Composites of Photographs. I have a hard time doing them but have been following along with Glyn Dewis's videos. His work is amazing and he would be a great photographer to subscribe to on YouTube. If you would like to learn more about composites, definitely watch his videos.
December 2nd, 2014
Don't you just love those people who always ask what kind of camera you used for a photograph? Recently I have been experiencing this a lot. Some really are not trying to be rude and really want to know. When you ask why they always give the same answer, "because I want to take photos like that someday." Ummm. Oh no! Here it comes!

When someone says something like this to you, you have to explain to them that it is not the camera that did all the work. How frustrating is it when you do this and the person looks dumbfounded and says, "I can't take pictures like that". Instead of me being the rude one, I always direct them to links I have found on the web related to information on taking pictures. If you are reading this, what do you tell them????
November 11th, 2014
Hopefully someone will someday buy a couple prints. Then maybe I can update to Premium. I have so many more images I would like to add for sale.